Event Calendar
Virtual Family Support Group for Women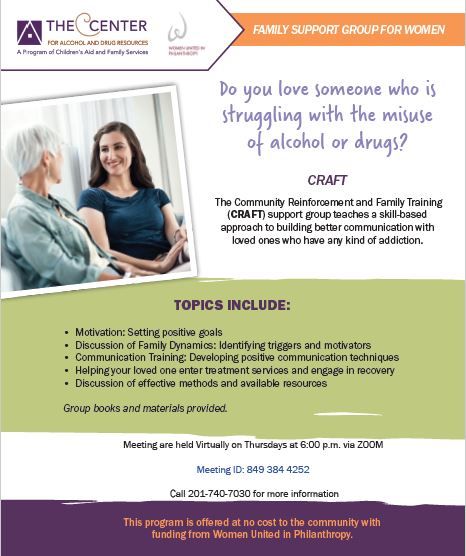 Loving a person with an addiction can be an overwhelming, scary, and frustrating experience. There is the fear that life can unravel before our eyes as it has in the past and we will be disappointed - again. We live in response to the ups and downs of our loved ones; we
are doing well or poorly depending on how they are doing. All this can be exhausting and it takes its toll on you. It is important to remember that YOU matter.
We are here to help guide you through the process of healing from the pain that addiction has on you so you can become stronger, more
focused, and feel better about yourself and your life. When you make YOU a priority, your loved one benefits. We can provide you with a mentor from our family team who is available to offer information, support and other needed resources and help you navigate through the multitude of challenges that you face. Additionally, we offer a skill-based group for women that is empowering; it supports your ability to take control of your life and also helps you find healthy ways of being there for the person you love.
You are not alone. We are here to help. Be patient and remember, YOU are in the driver's seat.