Event Calendar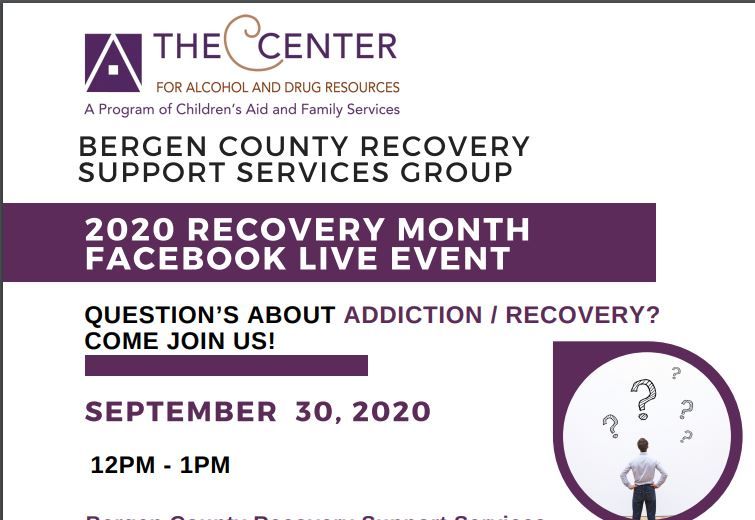 The Center for Alcohol and Drug Resources and The Bergen County Recovery Support Services is hosting a Facebook Live Event for all community members interested in learning more about ADDICTION / RECOVERY and the multi-faceted elements it encompasses.
Live Event Guidelines: Send us your questions on our Facebook Page or our DMs, we will gather them and randomly select them
during the event to answer them. You can also join the LIVE EVENT and ask questions then.