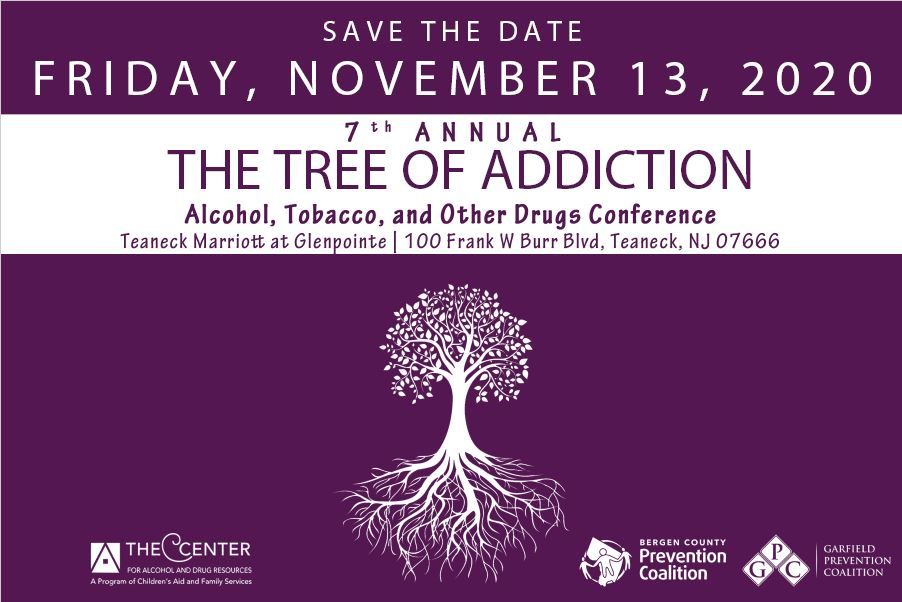 We wanted to make sure you know that The Center for Alcohol and Drug Resources is hosting our 7th annual Tree of Addiction Conference on Friday, November 13, 2020 at the Teaneck Marriot at Glen Pointe.
We wanted you to know first so you can mark those dates on your calendar.
We'll be back with more news soon! In the meantime, you can go to the conference tab for more information or follow the event on Facebook!
P.S. Are you interested in being a vendor? Reach out to Ashley Sudol at asudol@cafsnj.org for more information.