2020 Keynote Speaker
---
Addressing the Roots of Trauma to Achieve Equity
Renée Boynton-Jarrett, MD, SCD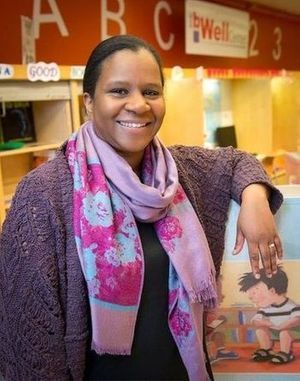 Across the US addiction is a growing public health crisis. In order to best address addiction we need to understand the social determinants. Childhood trauma is an often under-addressed contributor to addiction. Adverse childhood experiences are influenced by social adversities, such as structural racism. This talk will provide a discussion of the structural competences that can help address the root causes of addiction.
Participants will be able to: (1) Establish the relationship between adverse childhood experiences and addiction in adolescence and adulthood. (2) Describe the root causes of childhood adversities, which include adverse social environments, structural inequities such as racism. (3) Describe the health impact of racism and childhood adversity as social determinants of health over the lifecourse (4) Describe several "structural competencies" for providers and community-based organizations to best address addiction and distinguish them from cultural-competency. (5) Describe systems-wide practice changes, including trauma-informed care approaches, to address health inequities for those who experience addiction
Renée Boynton-Jarrett, a pediatrician and social epidemiologist, is an associate professor at Boston Medical Center and Boston University School of Medicine. She is the founding director of the Vital Village Network. Vital Village uses a trauma-informed lens to improve community capacity to promote child wellbeing in Boston and support coalitions nationally through the NOW Forum. Her scholarship has focused on early-life adversities as life course social determinants of health.