"Never doubt that a small group of thoughtful, committed citizens can change the world; indeed, it's the only thing that ever has." -Margaret Mead
Prevention coalitions are comprehensive community organizations that respond to community conditions by using the Strategic Planning Framework to developing and implementing multi-faceted plans that lead to measurable, population-level reduction in one or more substance abuse problems.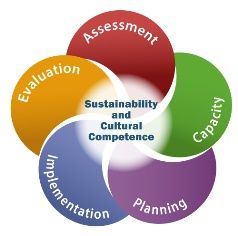 SAMHSA's Strategic Prevention Framework (SPF) is a dynamic, data-driven planning process that prevention practitioners can use to understand and more effectively address the substance abuse and related mental health problems facing their communities.